Principal's Message
Spring 2022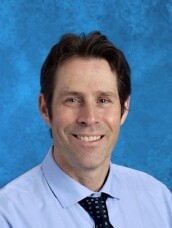 It's hard to believe that Spring Break is just around the corner. February was a busy month highlighted by Semester 1 to 2 transition, Report Cards, Valentine's Day, Course Selection for next year, Pink Shirt Day, and the College of the Rockies Virtual Tour for senior students.
I would like to extend a special thank you and congratulations to all of our basketball coaches, who under strict protocols, volunteered their time to our student-athletes. Congratulations to those athletes for their hard work and for representing Selkirk with pride!
We acknowledge that the past two years have been challenging for everyone. We remain proud of our school and greater community for staying the course and remaining as positive as possible. Resiliency (grit) is a key factor to success in life and we, including our students, have all been put to the test. The resiliency developed throughout the pandemic will serve our students well in the future.
As Spring approaches, we are hopeful to see restrictions move in a positive direction so that we can begin to offer some of the field trip opportunities and other activities that we normally do. The last day of classes before Spring Break is Friday, March 11th. School will return to session on Monday, March 28th. Our next newsletter will be sent out at the beginning of May.
We wish you all a great March and Spring Break! Stay healthy and well!
~ Clint Dolgopol